ROOMS
---
The rooms at Aqua Outback are well-maintained and clean, ensuring that guests have a comfortable and hygienic stay. The resort's housekeeping staff works tirelessly to maintain high cleanliness standards in all the rooms. The attached bathrooms are also clean and come with hot water facilities, allowing guests to freshen up after a day of outdoor activities.
All rooms in Aqua Outback are fitted with air conditioning to ensure that guests are comfortable during their stay, even during hot summer days.
Your stay at Aqua Outback is thoughtfully designed to make guests feel at home with their cozy and comfortable ambiance. The rooms are comfortably furnished with ethnic Indian and wicker furniture that adds a touch of local culture to the resort's ambiance. The design of the rooms is a fusion of traditional and modern styles, which creates a unique and elegant atmosphere. The furniture is carefully chosen to ensure that it is comfortable and functional, giving guests a homely experience.
The resort has a generator backup for electricity to ensure that guests are not inconvenienced by power outages. This facility ensures that guests can enjoy their stay without any interruptions, even during power cuts. The resort offers three vegetarian or non-vegetarian meals, included in the room rates, which provide guests with a convenient dining experience. The meals are prepared using fresh and local ingredients, ensuring that guests have a taste of the local cuisine.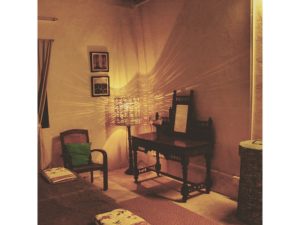 Room Package
3 Veg/Non-Veg meals per day
1 Try Snorkelling per stay
All prices are in Indian Rupees (INR).
60% room booking advance can be paid online.*
Children below the age of 12 are entitled to a 50% discount on accommodation
Prices may vary in regard to Seasons & Public Holidays
À la carte add-on options are available for order at our restaurant.
*Services Charges and GST will be applicable
---
OUR ROOMS
---