KITESURFING
---
Courses From Beginner to Advanced
Aqua Outback is the perfect venue to progress your kiteboarding skills to the next level.
Strong winds & shallow, flat blue waters of the lagoon.
Top Quality kite gear from North, Ozone, Cabrinha & Mystic.
The Team are well experienced IKO certified instructors, including National Championship Winners.
Modern Teaching Methodologies using Radio Helmets, Photo and Go-Pro services.
Safety is a Priority, with well trained support staff & rescue boats on standby.
Individual or Small Group Kite Courses and Lessons.
Special Discounted Room Rates available with Kite Surf courses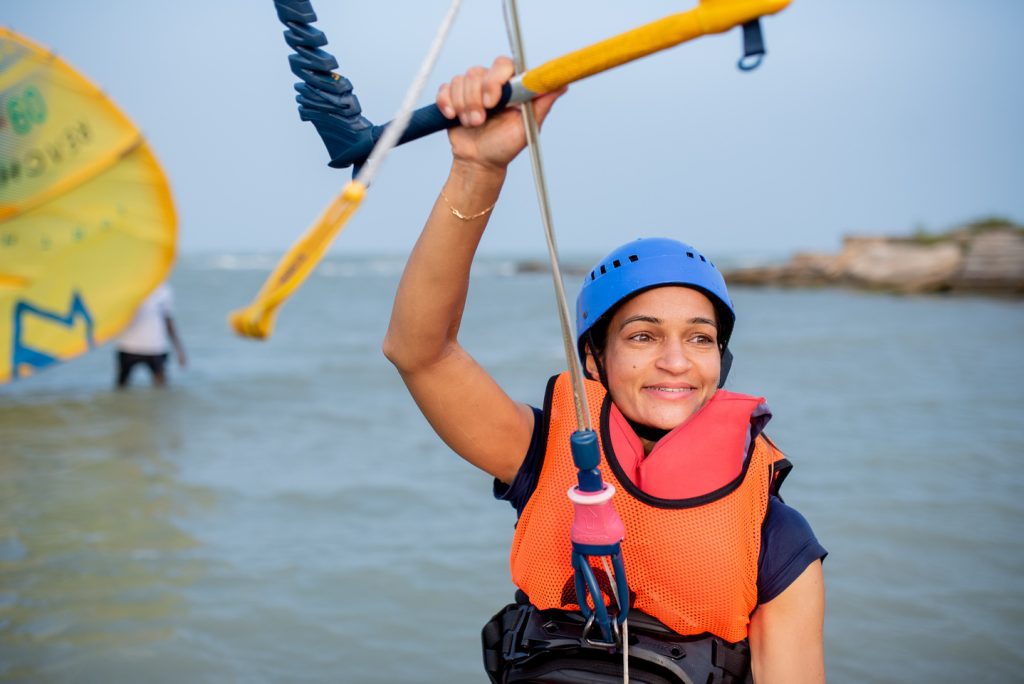 Level I
2 Hours @ INR 8000
This course caters to those who want to acquire preliminary skills of kiteboarding. Students will learn the basics of the wind window and how to fly the kite. Students will be able to experience the pull of the kite while on land and in shallow waters along with an instructor.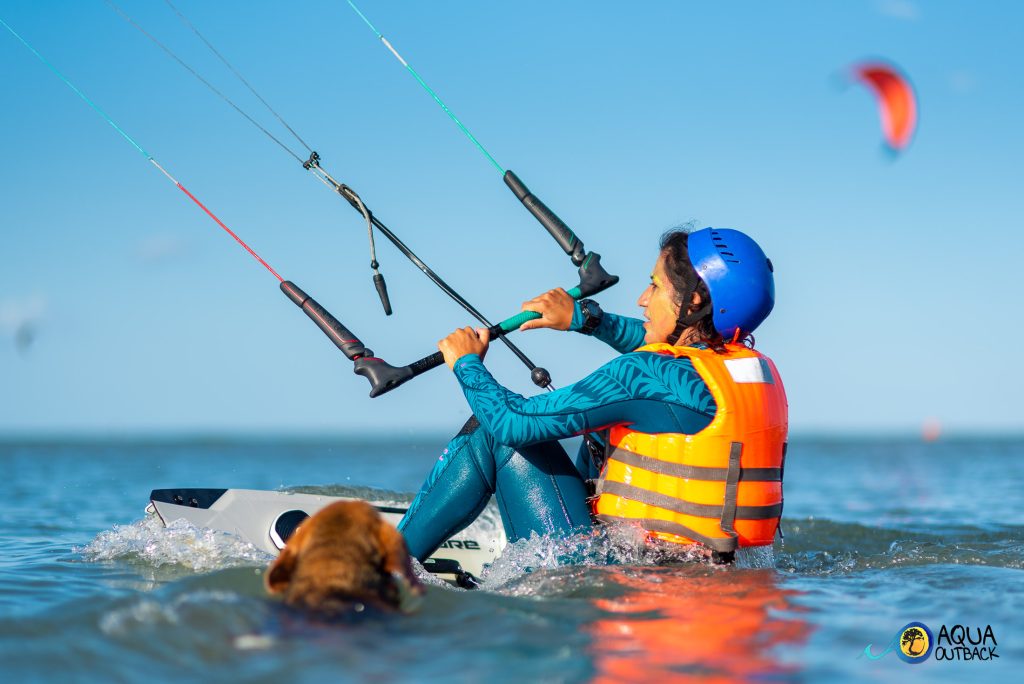 Level II
4 Hours @ INR 16000
This course caters to those who want to acquire the skills required to stand up on the board & subsequently progress further onto riding upwind & learn turning maneuvers. Students will learn to body drag and board drag, skills which are essential to navigate oneself in the water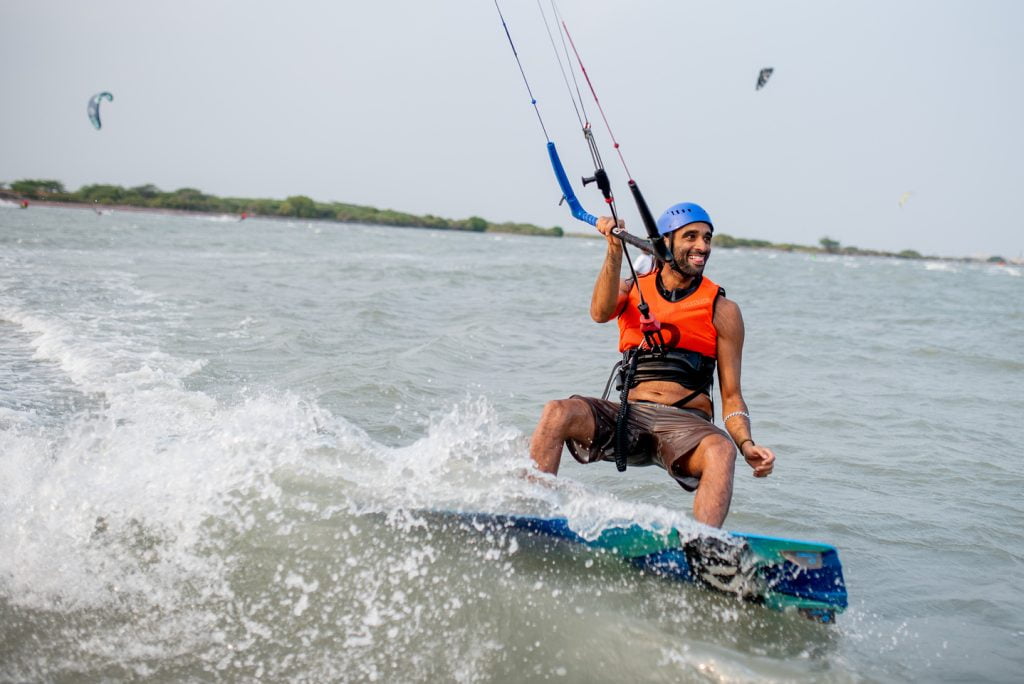 Level III
6 Hours @ INR 25000/-
A comprehensive course that will take you all the way from newbie to being an independent kitesurfer.
Includes kite gear setup and pack-down, water start & relaunch, self-rescue techniques, video classroom lessons, Go Pro Reviews, developing riding skills, Aqua T-Shirt, IKO Certification & Manual.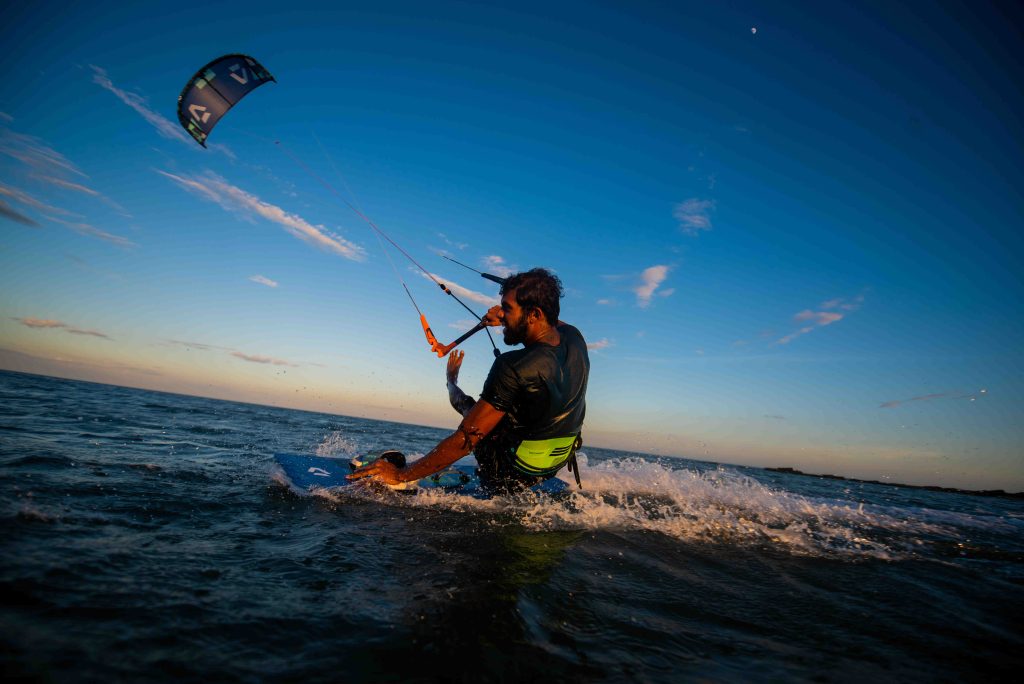 Level IV
12 – 20 Hours
@ INR 4000/- per hour
This course is for experienced kitesurfers seeking to elevate their skills. Expert instructors guide you through challenging maneuvers, refining your style and technique. Take your kitesurfing abilities to new heights with thrilling advanced moves on the water.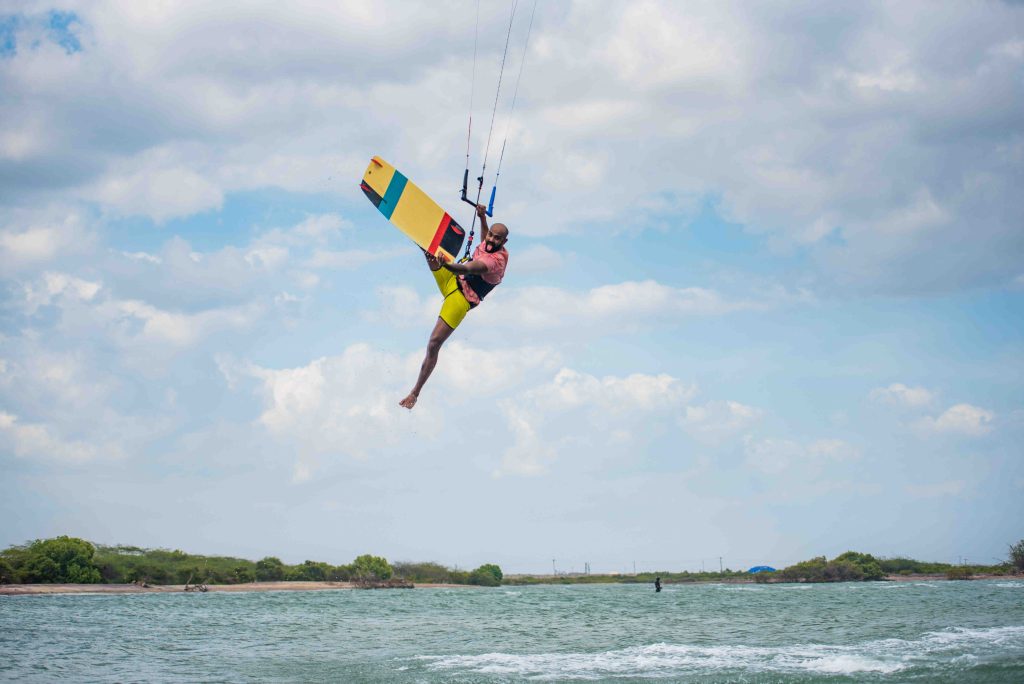 Advanced Kiteboarding
Course Duration & Fees per discussion
We are happy to teach independent kiteboarders advanced skills including aerial & high wind maneuvers, kite loops, wave jumping & riding plus many more exciting tricks & tips to get that adrenaline going!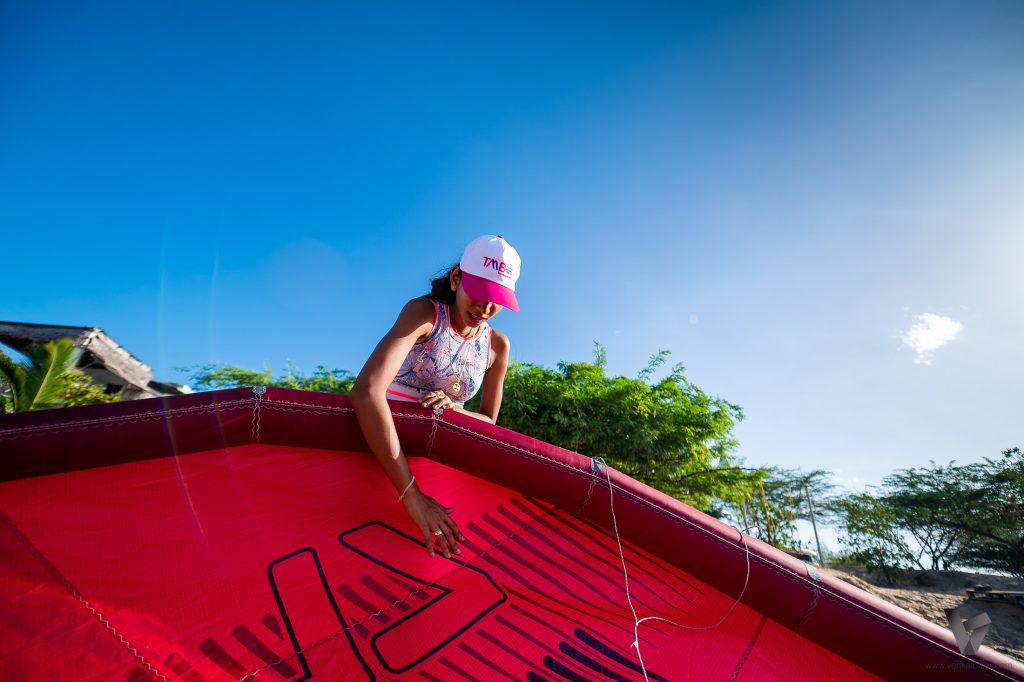 Kiteboarding Rentals
INR 3500/- per hour
For Independent kitesurfers who have travelled without their own gear, and are looking for rental equipment – we have a wide range range of topnotch kites, boards & accessories. Advance booking is advised.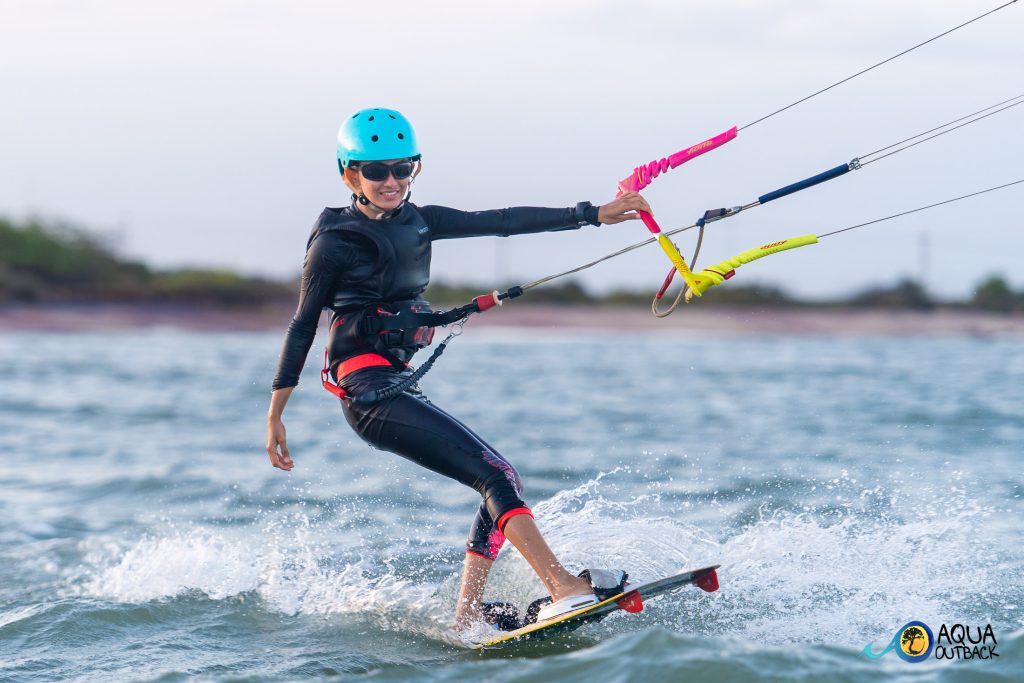 Kitesurfing for Children
Course Duration & Fees will be as per the individual requirement
Start them young!
Children too can pick up this wonderful sport, as long as they are at least 12 years old, weigh a minimum of 30 kgs & have no medical or fitness issues. We have smaller kites & boards, safety equipment, and patient, qualified instructors to take the newbies from zero to hero!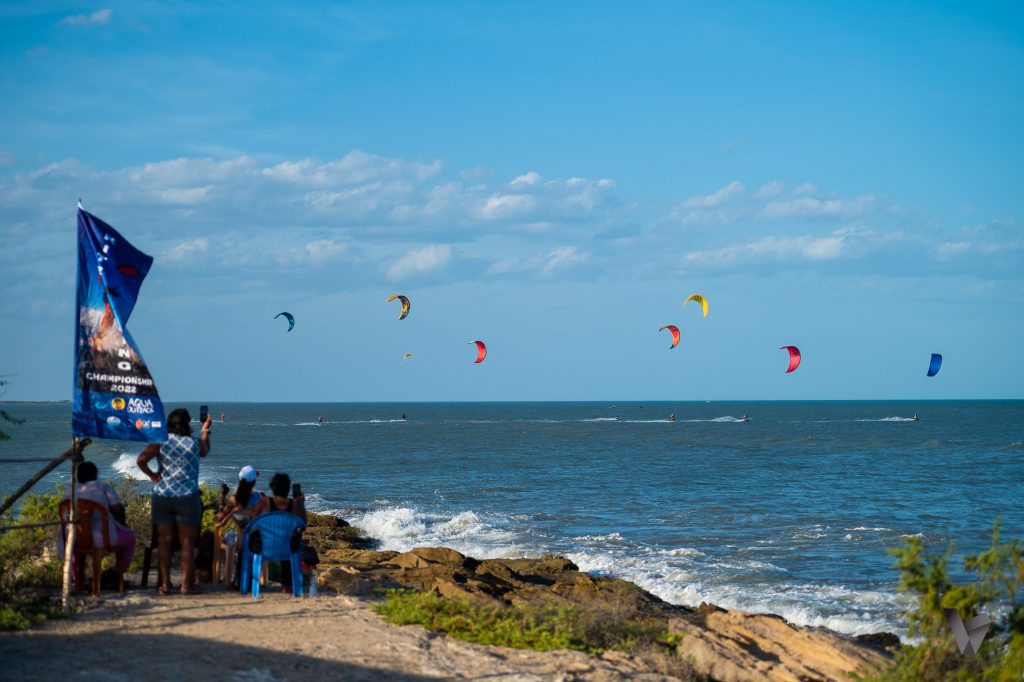 Tours / Down Winders
Fees as per the itinerary & group size
Experienced kiteboarders may want to savour the sights and waters closer to Tuticorin town & harbour, or sail over to the islands off our property, maybe enjoy the thrill of a group downwinder…let us make your kiting here truly memorable.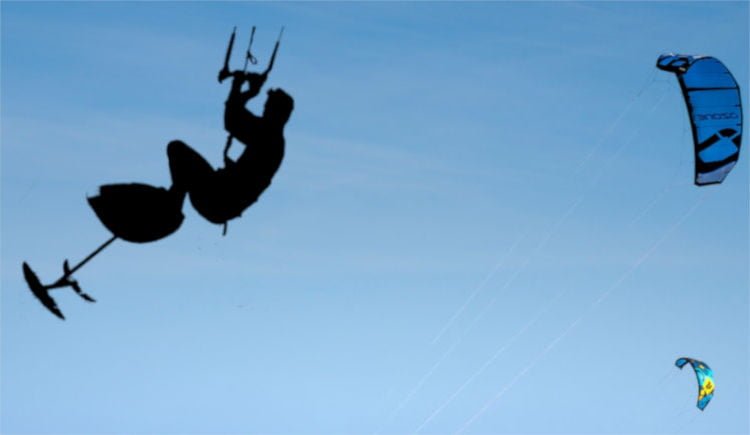 Kite Foil Lessons
Course Duration & Fees based on the requirement
This course caters to those with aspirations of competitive kiteboard racing, as they will need to learn the nuances of using foil (soft) kites and foiling kiteboards, which differ from LEI kites & twin tip boards.